This is the first blog in our "Hotspot on Machines" category, where we focus on reviewing each of the machines we sell, in order to help you figure out which machine is best for your needs. So if you are thinking of upgrading an existing machine or opening a brand new coffee shop, make sure you check here first!
The Capri – Overview
The Sanremo Capri Espresso Machine is available in a one group or two group sized machine. The one group is ideal for the small café, pub environment, or restaurant that doesn't have a high demand for coffee, but refuses to compromise on quality. The 2 group is suitable for small to medium sized cafes or sandwich shops, which have busy periods.
It can come in red, blue, white or black, and has an attractive silver finish, making it an attractive addition to any counter.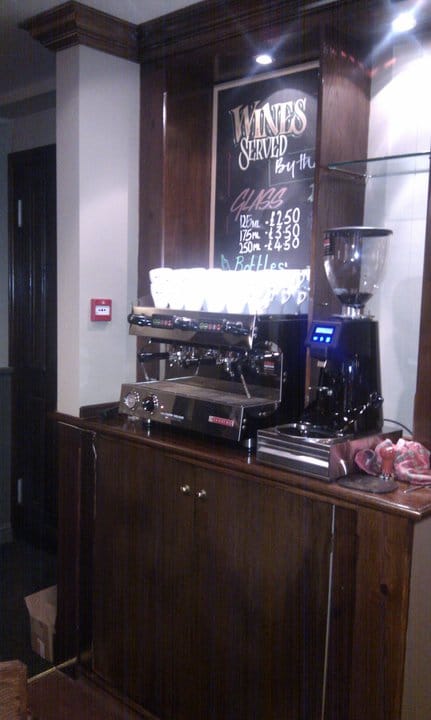 Power Required
The Capri runs off a normal 13 amp socket.
Optional Extras
The Capri can be fitted with an electronic coffee counter to enable you to track how many coffees you are making in a day. This is especially handy if your small business relies on staff, and you need an easy way to track how much is being sold.
USP (Unique Selling Point)
The same copper boiler, design and build you would expect from Sanremo, but at an affordable entry level price.
The 2 group head has a 10 litre boiler, making it capable of producing lots of coffees, quickly. This is great for cafes which have busy periods, such as hectic lunchtimes, and do not want to compromise on speed during this time.
Compromises
The look is simple and polished, but not as stylised as other models. It also does not have the E61 group head technology, meaning group head water temperature is regulated from the boiler.
Picture Credits
Thanks to The Woolpack Arms, Whitley www.woolpackcountryinn.co.uk