Sanremo Espresso Machines
Casa Espresso is proud to be the first UK importer of Sanremo Espresso Machines. Over the past 20 years, Sanremo has grown in the speciality coffee industry. Central to the growth has been the stylish designs, backed up with excellent reliability and state of the art technology. This perfect blend allows your business to gain a competitive advantage.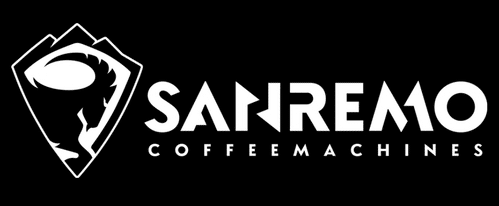 Inspired by motorcycles, innovated by champions, built by Sanremo. Advanced espresso technology, designed for speed, precision, ease of use and customisation.
View Café Racer
The Zoe is a colourful customisable coffee machine, attractive modern design exceptional value and innovative frame shaping an eye-catching exterior.
View Zoe Vision
The F18 espresso coffee machine is one of our energy efficient machines and as such it boasts next generation technology and features that improve both performance and energy efficiency.
View F18
Victoria Arduino Espresso Machines
Victoria Arduino was founded in 1905 by Pier Teresio Arduino, with the aim of building an espresso machine which did not compromise on quality, materials or performance. The company, now based in Belforte Del Chienti, Italy, continues the tradition of Pier Teresio Arduino by investing in research to offer the most advanced espresso technologies.
Victoria Arduino is the 2015 – 2020 World Barista Championship Official Partner with its VA388 Black Eagle espresso machine, and the 2018 – 2020 UKBC Official Grinder Sponsor with the Mythos One and Mythos Two.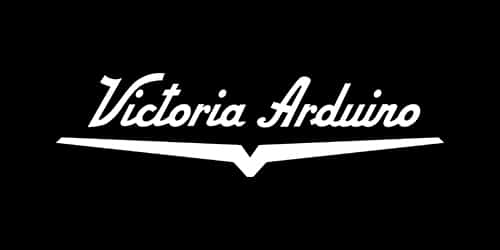 Eagle One was born in a response to the new generation of coffee shops, where design, performance and sustainability are the determining factors to create a pleasant and memorable experience.
View Eagle One
The one group espresso coffee machine ready to bring wherever and whenever the VICTORIA ARDUINO coffee experience. We believe it is the first step towards a new frontier and will overcome many boundaries. Prima is a versatile and eclectic coffee machine that opens to a new way of living and perceiving the coffee experience.
View Eagle One Prima
Rocket Espresso produces some of the finest espresso machines for home in the tradition of 'Fatto a Mano' translated to, 'made by hand'.
We have teamed up with Pro Espresso, the Official UK Rocket Espresso Distributor. You can also visit one of their store partners across the UK to see a Rocket machine in person before you buy.
As the premier UK Rocket Espresso distributor they have 5 major USPs;
1. They keep every Rocket machine you see on their website in stock.
2. They have 17 Rocket popup stores across the UK for you to see or try a Rocket before you buy.
3. They hand deliver every machine for free.
4. Two year at home warranty with UK based engineers.
5. You can spread the cost over 36 months.
Rocket Espresso Appartamento
The Rocket Appartamento is a heat exchange unit with espresso brew temperature maintained by the commercial E61 Group Head.
A small footprint and straight side panels featuring a circular design make this an attractive and practical unit when looking to maximise bench space
VIEW ROCKET APPARTAMENTO
Rocket Espresso R Cinquantotto
The Rocket Espresso R Cinquantotto features dual boilers, each regulated by a PID temperature controller for consistent brewing. Its rotary pump is near-silent and lets you plumb the machine directly into a water line for even easier operation.
With Cinquantotto translating to 58 in Italian, this represents the independent 580ml espresso boiler used for espresso extraction in this top tier prosumer espresso machine. Dual independently operated PID controlled boilers, allowing for optimum extraction of any coffee type or roast style.
VIEW ROCKET R CINQUANTOTTO R
When you buy a commercial coffee machine from Casa Espresso, you will receive free training. Training all our new espresso machine customers on site (within a 50-mile radius of Casa Espresso), we will provide you with the skills and knowledge required in creating sublime coffee, each and every time.
On top of the free training for new customers, Casa Espresso also provides all existing customers with further monthly barista courses at our coffee training room in Bradford.