Commercial Espresso Machines
Casa Espresso supply commercial coffee machines across West Yorkshire, as well as lower regions of North Yorkshire including Leeds, York, Bradford, Wakefield, Halifax, Harrogate and Manchester. Please get in touch should you require further information. Choose between outright or leased purchase on your coffee machine. Our flexible payment options make owning and operating a high-quality espresso machine a reality for businesses of all sizes. Take a closer look at our range of stylish, practical and reliable commercial coffee machines below.
---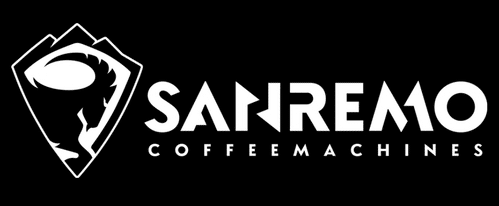 Casa Espresso is proud to be the very first UK importer of Sanremo Espresso Machines. Over the past 20 years, Sanremo has grown in the speciality coffee industry. Central to the growth of the name here in the UK has been the stylish designs, backed up with excellent reliability and state of the art technology. This perfect blend has given them the edge in the tightly contented commercial coffee machine market, allowing independents and chains to gain a competitive advantage.
Casa Espresso are delighted to offer a range of purchase options on Sanremo coffee machines in the UK, including outright and hire purchase. Alongside our long-established relationship with Sanremo, each team member here at Casa Espresso is trained by the Italian espresso machine giant, enabling us to offer the best recommendations for which machine and equipment is best suited to your business needs. If you have any queries regarding Sanremo espresso machines, please get in touch today.