Charlestown Espresso Blend V.4 Subscription
This is our third espresso blend, named after the area where we are based. Charlestown is more of a traditional style blend, a touch darker than the Unione, with lots of body, which cuts perfectly through milk.
Great Taste Award 2017, 2018, 2019 & 2020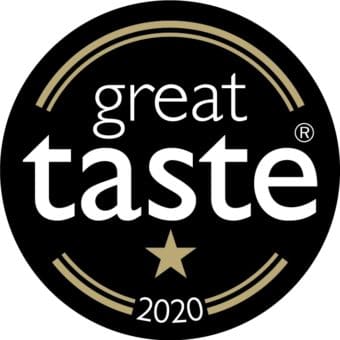 We're delighted to announce that the Charlestown Espresso Blend coffee has again been awarded a 1 Star in the coveted Great Taste Awards 2020.
The Coffee
50% Brazil Fazenda Macaubas:
The producer is Carlos Walter Behrend, the Behrend family started their story in coffee in 1946 in the state of Paraná, where they had complications due to weather patterns. In 1975 the family moved to Patrocínio in the Cerrado region after severe losses caused by a historical frost. Recently, Carlo's sun Rodrigo has initiated investing on the production of quality, which has resulted in really nice, clean and well balanced cups. Natural process and Mundo Novo varietal.
50% Peru San Martin:
Moyobamba is one of the ten provinces that make up the northern region of San Martin. Grown at 1100 -1750 masl. The region contains around 3,500 species of orchids, giving a name to Moyobamba city as the City of Orchids. This coffee is a Washed Process. Cherries are picked and pulped at farm level here, being dried and delivered in parchment to Frontera's dry-processing facility in Chiclayo where coffee from 27 different small scale co-ops is processed.
Download information sheets: Brazil Fazenda-Macaubas and Peru San Martin
Download the Charlestown Espresso Blend 4.0 Brew Guide
Roasting Information
All web orders are posted on Wednesday, please order by Midnight Monday to receive same week delivery. Any orders received after Wednesday, will be processed the following week. If you need to order outside of our roasting days, please contact us.
Our 12-month coffee subscription is perfect for anyone looking to try exciting new coffees for a whole year. We offer a weekly, fortnightly or monthly coffee deliveries, so no matter your requirements, we can keep you stocked up with great tasting coffee. A breakdown of our varying 12-month packages can be viewed below.
Weekly = 1 x 250g or 1kg bag delivered 4 times a month for 12 months. Total 48 bags.
Fortnightly = 1 x 250g or 1kg bag delivered twice a month for 12 months. Total 24 bags.
Monthly = 1 x 250g or 1kg bag delivered once a month for 12 months. Total 12 bags.
Free Letterbox Friendly Delivery
Each of our 250g coffee subscriptions includes free delivery with our letterbox friendly, recycled packaging. Arriving a few short days after roasting for that guaranteed freshness in every box.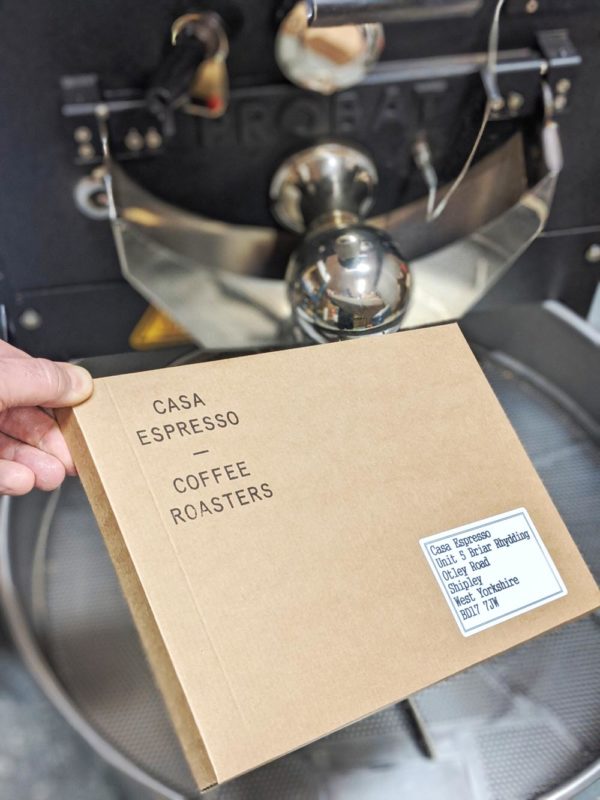 Subscription FAQ's
What are the main benefits of a coffee subscription?
A coffee subscription is a great way of trying exciting new coffees as picked by our master roaster. We save you the time and effort of purchasing individual coffees, ensuring you never have to worry about running out of coffee again.
How do I know which subscription is right for me?
Simply choose the number of months you want the subscription for, how often you would like to receive the coffee, whether you prefer an espresso, cafetiere or whole. These are selected from the drop-down options at the top of this page.
When do you roast and post the coffee?
Coffee is roasted on Mondays to Wednesdays and posted on Wednesday.
How does the subscription work? Will I have to cancel?
Our subscriptions are all prepaid, either 3-months, 6-months or 12-month durations. Once your subscription has ended we will not take any further payment from you. If you'd like to enjoy more coffee from Casa Espresso, simply pop back to our website to purchase another subscription. It couldn't be any simpler.
How long will delivery take? Will it fit through my letterbox?
Royal Mail 2nd class will be used for all subscription orders, meaning you'll receive your bag of delicious coffee ready for the weekend. Each 250g bag is letterbox friendly so no need to worry about being in or having to pick up your coffee from a depot. If you like us to deliver to your place of work, simply enter this address in the 'Delivery' section.