Based on research carried out by Allegra Strategies, who commisioned a study on the coffee industry in 2011, we have put together this handy little infographic to sum up their findings.
If you are considering setting up your own independent coffee shop to help rival these big chains, then keep an eye on our blog, as we will be starting a series on How To Start A Coffee Shop next week aimed at giving you a helping hand with your new business venture!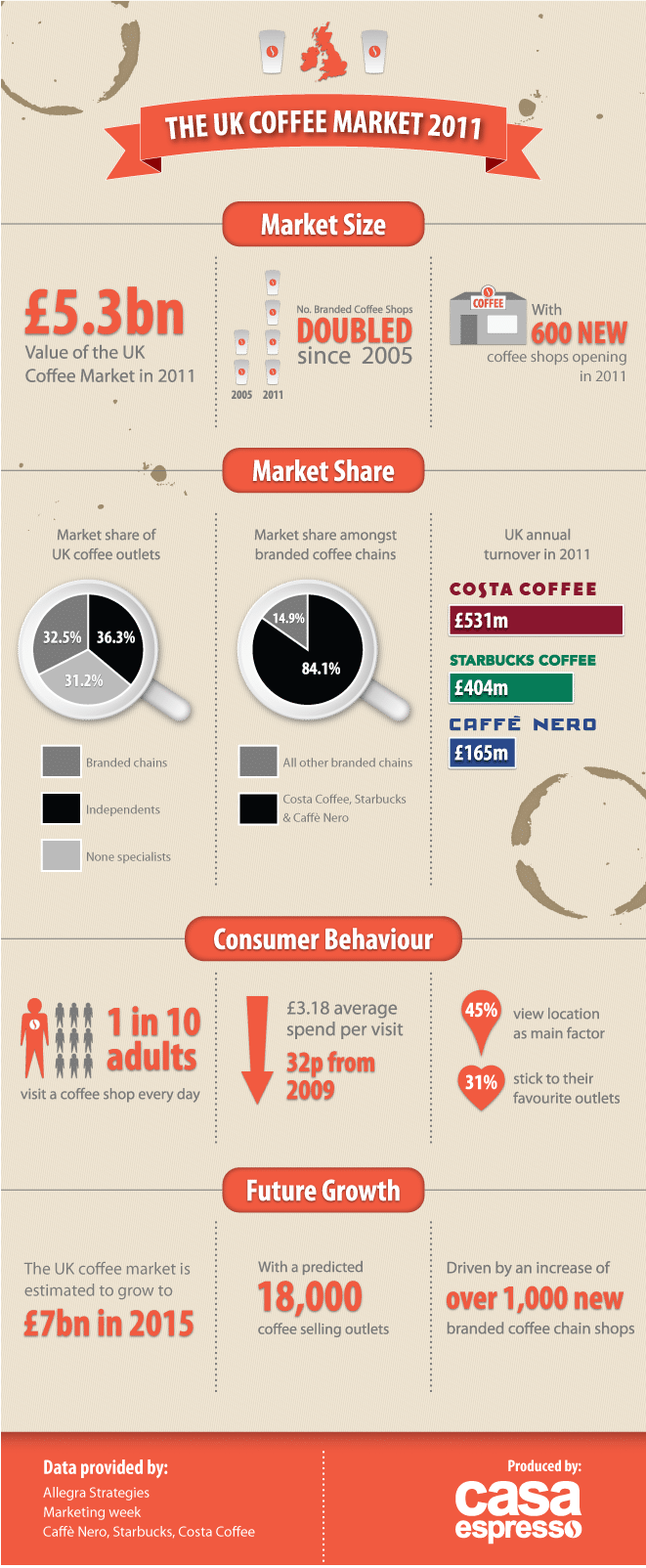 Embed The UK Coffee Market 2011 on Your Site: Copy and Paste the Code Below
Infographic designed by Breaktheseal.