Casa Espresso is proud to be the first UK importer of Sanremo Espresso Machines. Over the past 20 years, Sanremo has grown in the speciality coffee industry. Central to the growth has been the stylish designs, backed up with excellent reliability and state of the art technology. This perfect blend allows your business to gain a competitive advantage.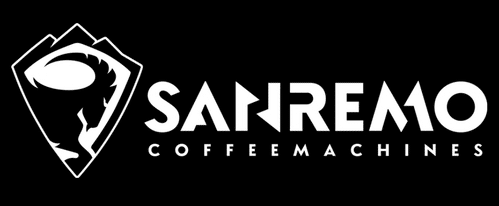 Performance Espresso Machines
Fusing the expertise of the worlds leading baristas and coffee technicians, Sanremo have raised the bar for the future of espresso machines with the truly unique Opera.
vIEW oPERA
Inspired by motorcycles, innovated by champions, built by Sanremo. Advanced espresso technology, designed for speed, precision, ease of use and customisation.
View Café Racer
The F18 espresso coffee machine is one of our energy efficient machines and as such it boasts next generation technology and features that improve both performance and energy efficiency.
View F18
The Zoe is a colourful customisable coffee machine, attractive modern design exceptional value and innovative frame shaping an eye-catching exterior.
View Zoe Vision
When you buy a Sanremo commercial coffee machine from Casa Espresso, you will receive free training from our in-house barista, Jonnie. Training all our new espresso machine customers on site (within a 50-mile radius of Casa Espresso), Jonnie provides you with the skills and knowledge required in creating sublime coffee, each and every time.
On top of the free training for new customers, Casa Espresso also provides all existing customers with further monthly barista courses at our coffee training room in Bradford.