Unione Espresso Blend V.6 Subscription
This is the 5th version of our best seller seasonal espresso blend. Expect great balance and a dense creamy body with a caramel and stewed fruit acidity.
Great Taste 1 Star Award 2018 & 2020 – 2 Stars in 2019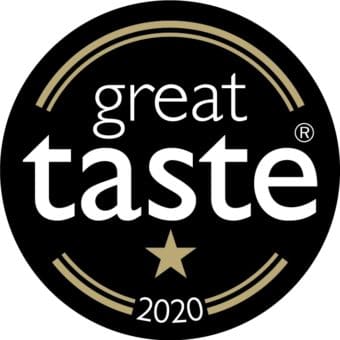 The Coffee
50% Brazil Patricia Coelho:
Patricia is a small farmer located at Mogiana, in the city of Espirito Santo do Pinhal. She is taking over the family business now and is facing the challenges that most women do when taking a lead position in Latin America. Not only a producer of great coffees, Patricia is also Bruna's personal friend, from Kamba Coffee who we purchase this coffee from. That friendship is important because they are working together to help her get started in the specialty industry. Natural process grown at 1100 masl.
50% Colombia Las Cascadas:
Founded in 2008 in the south of Huila, this group of smallholder farmers had been implementing practices consistent with organic farming for years before deciding to consolidate as Las Cascadas de Bordones to better sell their coffee in the international market. With twenty hectares of coffee between them from an average property size of 1.5 hectares, the 60 members partake in sustainable crop management projects that are organized once a month which are constantly monitored
The coffee is grown at 1650-1900 metres above sea level and is a mix of several varietals consisting of Caturra, Castillo and Colombia. It is a washed processed coffee.
Download Unione Espresso Blend V6 brew guide.
Roasting Information
All web orders are posted on Wednesday, please order by Midnight Monday to receive same week delivery. Any orders received after Wednesday, will be processed the following week. If you need to order outside of our roasting days, please contact us.
We offer a weekly, fortnightly or monthly coffee deliveries, so no matter your requirements, we can keep you stocked up with great tasting coffee. A breakdown of our varying 12-month packages can be viewed below.
Weekly = 1 x 250g or 1kg bag delivered 4 times a month for 12 months. Total 48 bags.
Fortnightly = 1 x 250g or 1kg bag delivered twice a month for 12 months. Total 24 bags.
Monthly = 1 x 250g or 1kg bag delivered once a month for 12 months. Total 12 bags.
Free Letterbox Friendly Delivery
Each of our coffee subscriptions includes free delivery with our letterbox friendly (250g bags only), recycled packaging. Arriving a few short days after roasting for that guaranteed freshness in every box.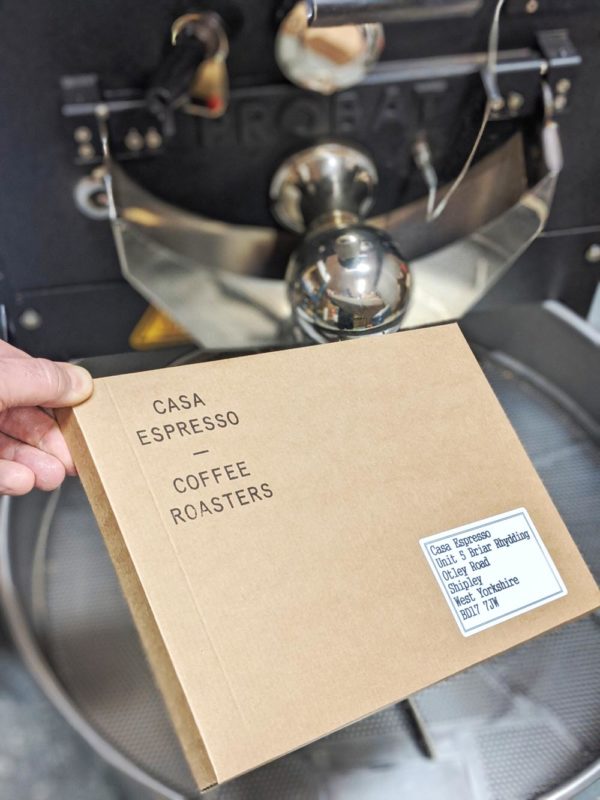 Subscription FAQ's
What are the main benefits of a coffee subscription?
A coffee subscription is a great way of trying exciting new coffees as picked by our master roaster. We save you the time and effort of purchasing individual coffees, ensuring you never have to worry about running out of coffee again.
How do I know which subscription is right for me?
Simply choose the number of months you want the subscription for, how often you would like to receive the coffee, whether you prefer an espresso, cafetiere or whole. These are selected from the drop-down options at the top of this page.
When do you roast and post the coffee?
Coffee is roasted on Mondays to Wednesdays and posted on Wednesday.
How does the subscription work? Will I have to cancel?
Our subscriptions are all prepaid, either 3-months, 6-months or 12-month durations. Once your subscription has ended we will not take any further payment from you. If you'd like to enjoy more coffee from Casa Espresso, simply pop back to our website to purchase another subscription. It couldn't be any simpler.
How long will delivery take? Will it fit through my letterbox?
Royal Mail 2nd class will be used for all subscription orders, meaning you'll receive your bag of delicious coffee ready for the weekend. Each 250g bag is letterbox friendly so no need to worry about being in or having to pick up your coffee from a depot. If you like us to deliver to your place of work, simply enter this address in the 'Delivery' section.