6 Month Coffee Subscription
Our 6-month coffee subscription is perfect for anyone looking to try exciting new coffees over a short period of time. We offer a weekly, fortnightly or monthly coffee deliveries, so no matter your requirements, we can keep you stocked up with great tasting coffee. A breakdown of our varying 6-month packages can be viewed below.
Weekly = 1 x 250g bag delivered 4 times a month for 6 months. Total 24 bags.
Fortnightly = 1 x 250g bag delivered twice a month for 6 months. Total 12 bags.
Monthly = 1 x 250g bag delivered once a month for 6 months. Total 6 bags.
Free Letterbox Friendly Delivery
Each of our coffee subscriptions includes free delivery with our letterbox friendly, recycled packaging. Arriving a few short days after roasting for that guaranteed freshness in every box.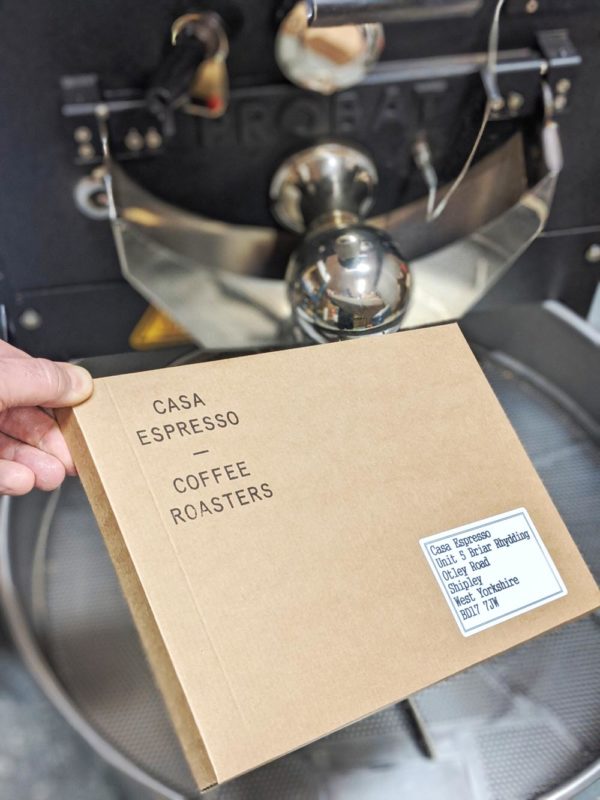 Subscription FAQ's
What are the main benefits of a coffee subscription?
A coffee subscription is a great way of trying exciting new coffees as picked by our master roaster. We save you the time and effort of purchasing individual coffees, ensuring you never have to worry about running out of coffee again.
How do I know which subscription is right for me?
Simply choose how often you would like to receive a 250g bag of coffee, whether you prefer an espresso or filter roast and if you prefer the beans grounded or whole. These are selected from the drop-down options at the top of this page.
When do you roast and post the coffee?
Coffee is roasted on Tuesdays and Wednesdays and posted on Thursday.
How does the subscription work? Will I have to cancel?
Our subscriptions are all prepaid, either 3-months, 6-months or 12-month durations. Once your subscription has ended we will not take any further payment from you. If you'd like to enjoy more coffee from Casa Espresso, simply pop back to our website to purchase another subscription. It couldn't be any simpler.
How long will delivery take? Will it fit through my letterbox?
Royal Mail 2nd class will be used for all subscription orders, meaning you'll receive your bag of delicious coffee ready for the weekend. Each 250g bag is letterbox friendly so no need to worry about being in or having to pick up your coffee from a depot. If you like us to deliver to your place of work, simply enter this address in the 'Delivery' section.
What is the difference between Espresso Roast & Filter Roast?
Espresso roast coffees are coffee such as Espresso blends and single origin coffees that we have tried and tested and had great results through espresso. Filter roasts are all single origin coffees that are unique in flavour and work well through many brew methods such as V60 and Aeropress.
What determines the coffees you send?
We rotate our coffees regularly so you get to taste a wide range of flavours and profiles. We believe this is the best way to discover new coffees and to experience the wealth of flavours that exist.
Will I receive specific brewing information for each coffee?
With each and every coffee order we send a specific brew guide for that coffee detailing the farmer, altitude, varietal etc and information about how best to brew the coffee.
If you don't see the answer to your query simply contact us at orders@casaespresso.co.uk and we'll get back to you within 24 hours.