Last year, Sanremo surprised the coffee industry when they unveiled details about the Verde, an environmental themed coffee machine.
Unlike anything the company has designed in the past, the Verde represents Sanremo's commitment to ensuring that coffee is enjoyed today, tomorrow and long into the future.
Because we love coffee so much we are continuously finding ways to sustain the environment by giving coffee a second chance.
Now the Verde has launched, lets take a look through its environmental credentials to see why it is now known as the most eco-friendly coffee machine in the UK.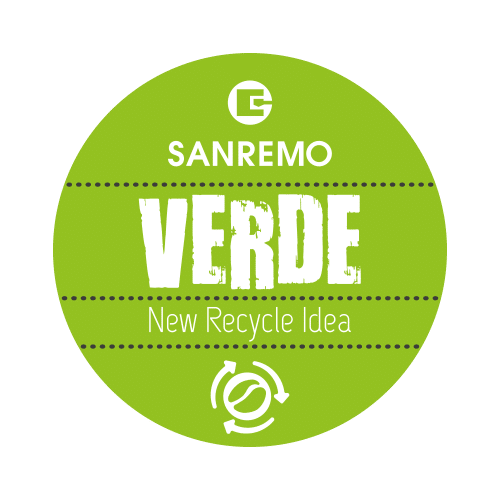 Manufactured from Recycled Components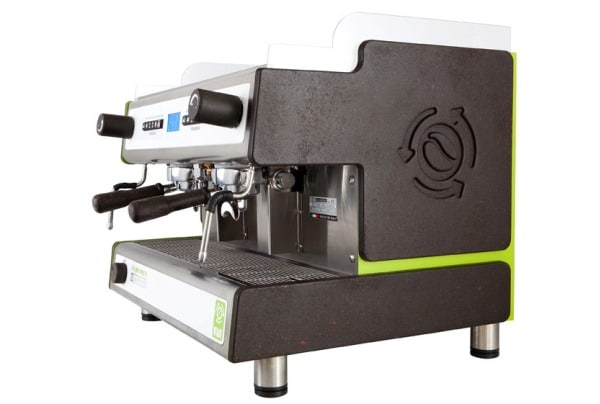 The first thing that you will notice about the Verde is its design. Unlike its counterparts, the machine exhibits cover panels across the sides and rear of the machine. These are formed entirely from natural components, including spent coffee.
To create the Verde, ground coffee has been collected from across the globe to ensure that raw materials played a big part in the creation of this coffee machine.
Aside from the side panels the steam knobs, along with the filter-holder handles are produced entirely from a material recycled from unused wooden pallets.
Reduced Energy Consumption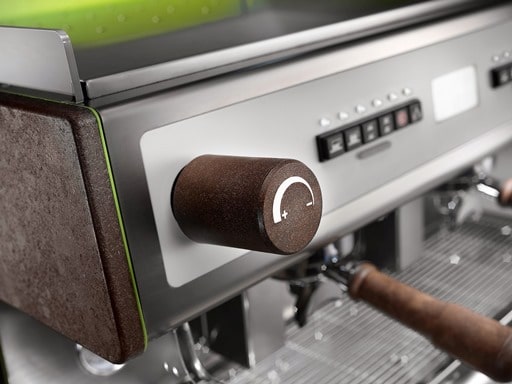 The PID electronic control system significantly reduces energy consumption (by approx.30% compared to other models in the Sanremo range). This is due to an intelligent use of power, automatically switching on and off when not in use, with the added ability of deactivating unused groups.
This not only helps save on energy, it also has a direct positive impact on the energy bills of the cafe, bar or restaurant operating the machine.
Summary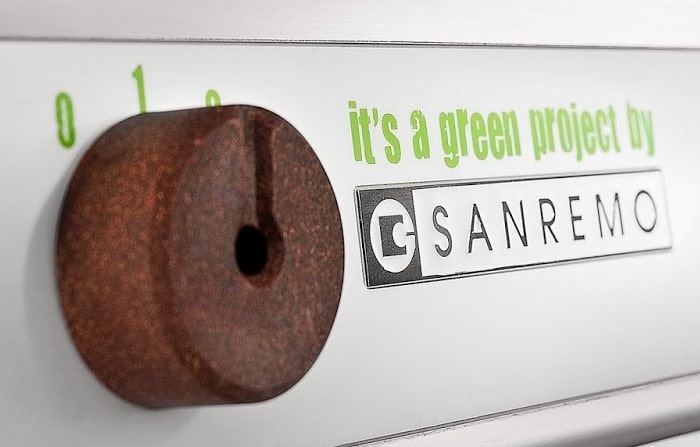 The design of the Verde comprises everything you would expect for a coffee machine with green credentials. From the side panels embossing the recycled coffee logo, to the green project message on the front, the customer is in no doubt that this is a statement to show consideration to the environment.
There are other neat touches, such as the porta-filter handles constructed out of unused pallets, but the main draw for us is the emphasis on saving power. With auto shut off in periods of low demand and the ability to deactivate a grouphead when not in use, this does give the business owner a greater level of control over their energy costs, a feature that is rare in most commercial coffee machines.
We see the Verde becoming a big hit with independents, especially those who already have a strong focus on Fairtrade & Rainforest Alliance certified coffees. For more information and full look at the machines specifications, please see our Verde product page.