PRICE UPDATES
Unfortunately as you are all aware of the continuing price increases of almost everything, from the cost of living, heating, fuel etc etc, coffee prices have also been heavily affected.
We are now in a 10 year high for the C Market value of coffee. Unfortunately, unlike historic patterns, the current market rise shows no sign of abatement and anticipated global supply and demand imbalances suggest this is both likely to be here for the medium term and may even increase further.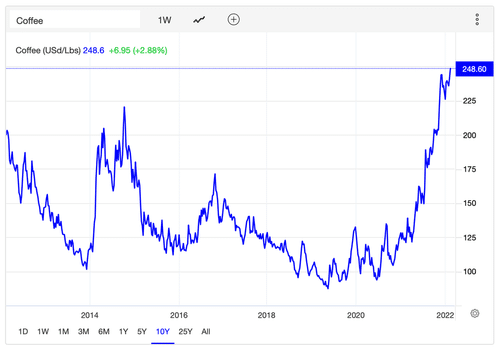 Export pricing and differentials have increased due to crop shortages in key Arabica producing countries like Brazil, Colombia and Honduras.
Brazil's crop for 2021/22 is 30% down due to first frost and then lack of rain.The cost of beans in Colombia has increased by a further 44% this year due to political protests that delayed exports.
No doubt about it, 2021 was a tough one. The triple threat of the pandemic, post-Brexit operational roadblocks, and a global logistics traffic jam certainly presented their challenges. Together with inflationary costs in energy, packaging, transport and labour rates are also rising at record levels.
We were hoping for a better 2022, but with the war in Ukraine not giving any signs of stopping, this is also pushing rising costs of energy and fuel.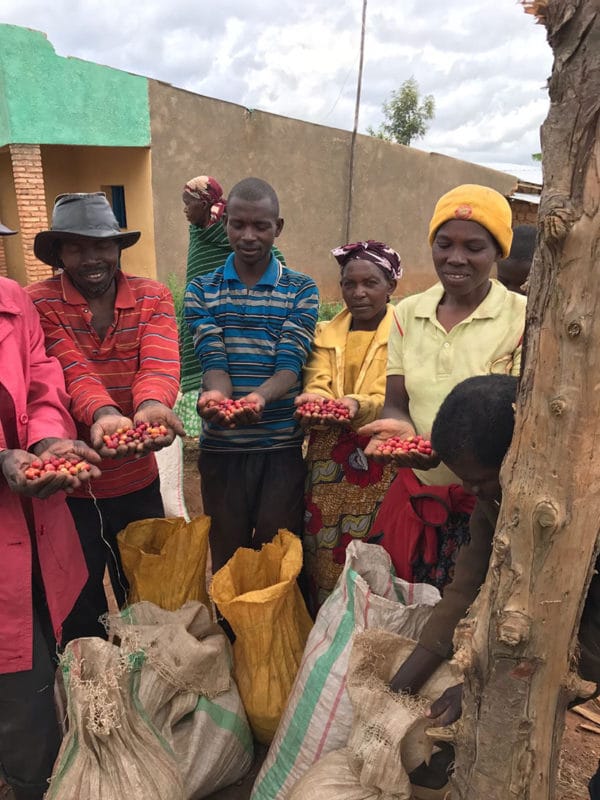 Despite the rising price of coffee, we have not passed on a price increase for 2 years. Although we are now at a point where some price increases are unavoidable, we have to implement a small price increase to our core range.
Thank you for your understanding and your continued support